Overview of Resolve Component in CrushBank
Resolve takes Ask one step further by automatically gathering the ticket details and providing AI driven suggestions automatically. Essentially, it saves you a step in the process. Resolve is best used within ConnectWise Manage, where it loads suggestions inline while you are looking at the ticket as seen below.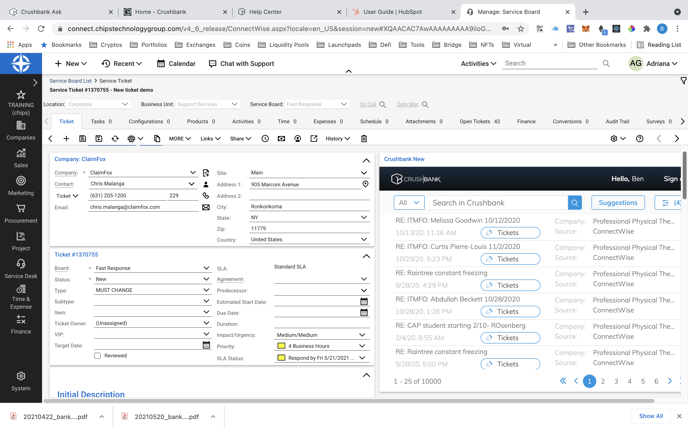 The suggestions presented are very similar to the results for Ask in that they both show results sorted by the highest confidence. The default filters are the following document types along with the company associated to the ticket.
Configs
Documents
Tickets
CRM
For steps on setting up Resolve within ConnectWise Manage, please visit the following: