Summary of New Features in this release.
Restrict Access to Specific Sources / Integrations
CrushBank now allows admins to restrict access to specific sources integrations.
Admin -> Integration Permissions
By user, the admin can grant view access to all integrations / sources or select which ones they want to give access to.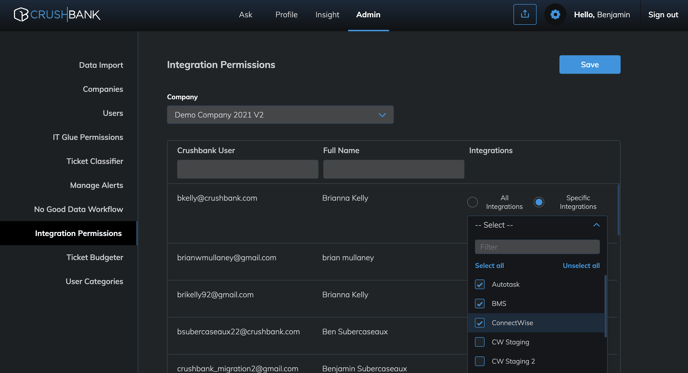 Expanded Document View
CrushBank users now are able to expand the document view for better viewing options. The expand icon is shown below.

When clicked, it will expand the view page to 98%, while giving the option to collapse again.