CrushBank allows you to capture whether a document solved your issue when doing a search by ticket. When a user marks a document as helpful in CrushBank, our system will ask the user if it solved their issue.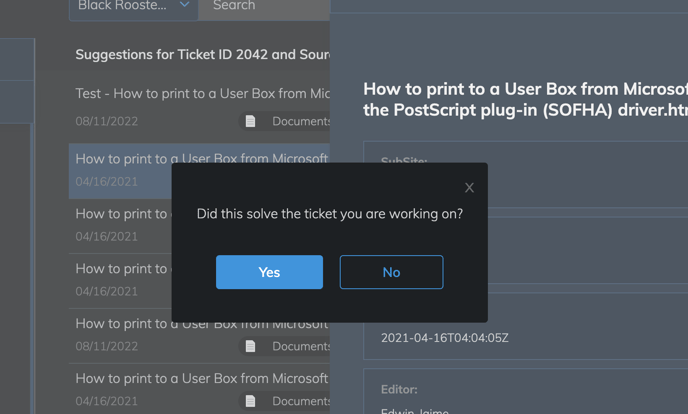 If the user selects Yes, another prompt will pop up asking for a comment and offering the ability to update the ticket status within ConnectWise.
Note: Update Status is optional and can be left blank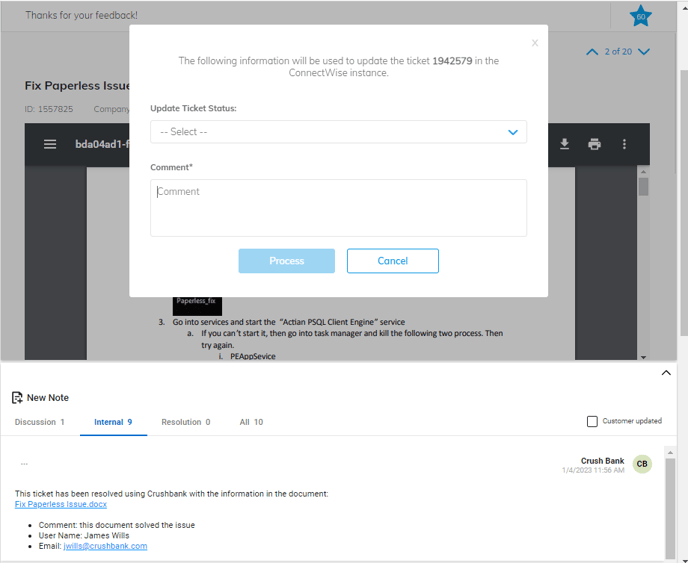 Once the user submits, CrushBank will update the ticket in ConnectWise with the details of the document that solved the issue. This will create an internal note on the ticket with the comment the user enters.
For this functionality to work some security module permissions might need to be updated for the CrushBank API setup in your ConnectWise
Three updates to the security modules are needed for this functionality to work:
Service Desk> Service Tickets> Edit set to All
Service Desk> Closed Service Tickets> Edit set to All
Service Desk> Service Ticket- Dependencies> Edit set to All