Summary of new features in this release
CloudRadial Insight Integration for Downstream Clients
CrushBank clients who also use CloudRadial and have a ConnectWise Manage integration now have the ability to offer their clients Insight access via CloudRadial. The access will allow your clients to view their respective ticket data within Insight as seen below.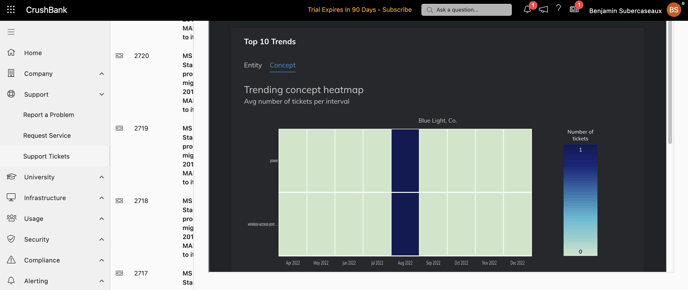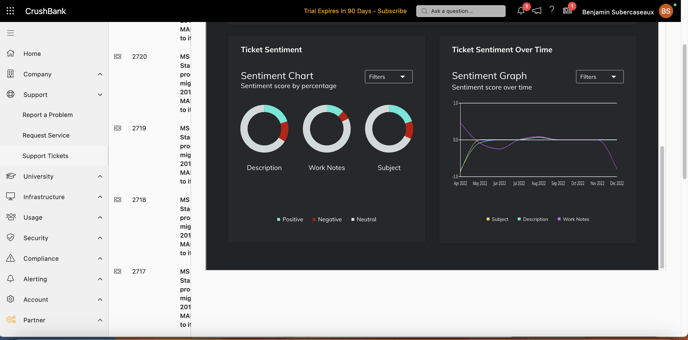 Help Link
CrushBank users can now access the CrushBank knowledge base from within the application.

Clicking the Help link above will open a new window and take the user to the CrushBank knowledge base.