Summary of new features in this release.
Microsoft Teams Integration
CrushBank now offers the ability to search against your organization's Microsoft Teams channels. Conversations are indexed from the channels you select when you setup your integration and are indexed daily as seen below with the title format - "Conversion from [Day of Week], [Date], [Year]".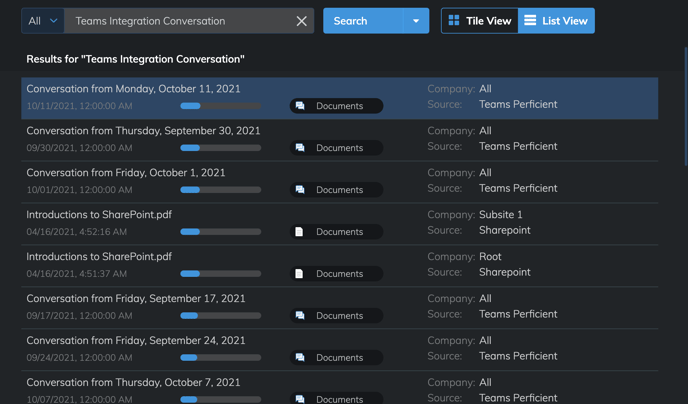 The result view seen below captures any threads in the channel along with any images. Attachments will be available as well in the next release.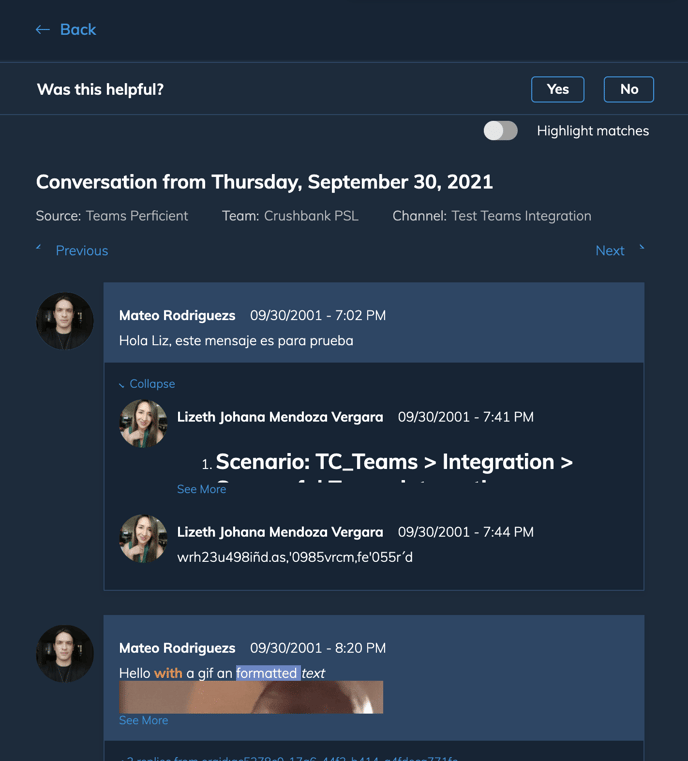 Microsoft Teams Setup / Configuration
To setup your Teams integration, follow the guide below:
You will need to download the zip file below to use in the setup.
Add Custom Documents for Search
CrushBank has added the ability to add custom documents to your library for searching. This release features the ability to add a custom document via url and in future releases, you will be able to add files and notes. CrushBank Admins have this permission by default and can assign this permission to any of their users.

When you add a url as seen in the screenshots below, the system will parse the contents of the URL in a readable format, and index the data accordingly so that your users can search on it.