List of feature enhancements for July 19, 2021 release.
Default Field Layout in Default View
Creation Date Filter
As of this release, you can now filter your search results by creation date as shown in the image below. Once you select the Date Range, it will populate the Date From and Date To fields accordingly. You can also add your own Date From and Date To values.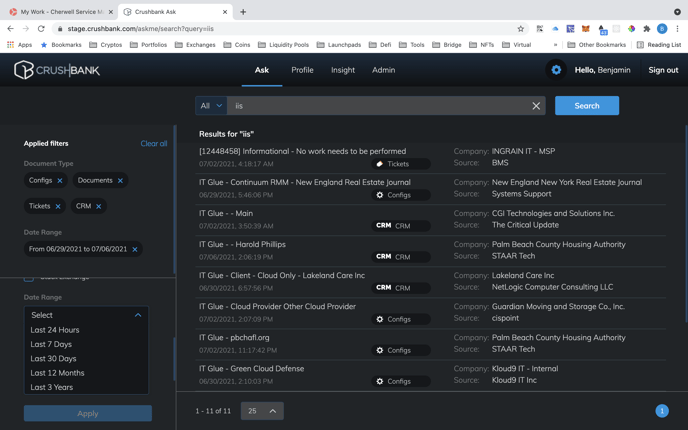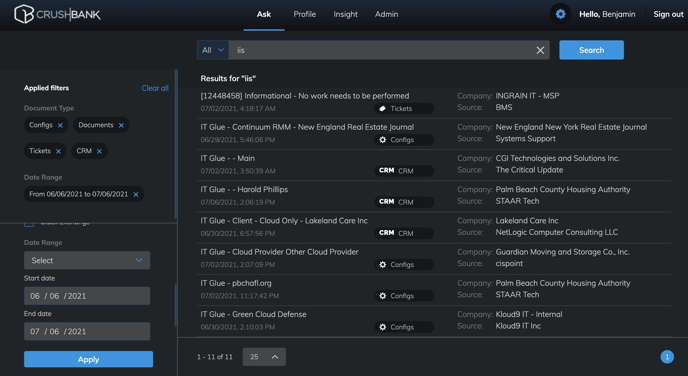 ConnectWise KBAs
For customers utilizing our ConnectWise content integration, you now have the ability to include Knowledge Articles. To enable, take the following steps:
Login to CrushBank as a Company Admin.
Click Admin on the top navigation menu and then scroll down to the Content Integration section and click on the integration for ConnectWise.
This will open the integration edit screen. Scroll down to the Import Types section under Import Settings and check the box for Knowledge Articles.
Default Field Layout in Detail View
We have changed the default layout for fields in the detail view based on feedback we received from customers. Changes include the order of the fields along with grouping some fields into 2 columns. See the screenshots below for some examples.