Summary of what's new in this release.
Tile View
Users now have two view options when searching - List view and Tile View. There is a toggle on the upper right of the search results that allows you to switch between views.
Tile view groups your top results by Document Type allowing you an expanded view into your data. Each tile shows the top 20 results for that particular document type and you can scroll within each tile.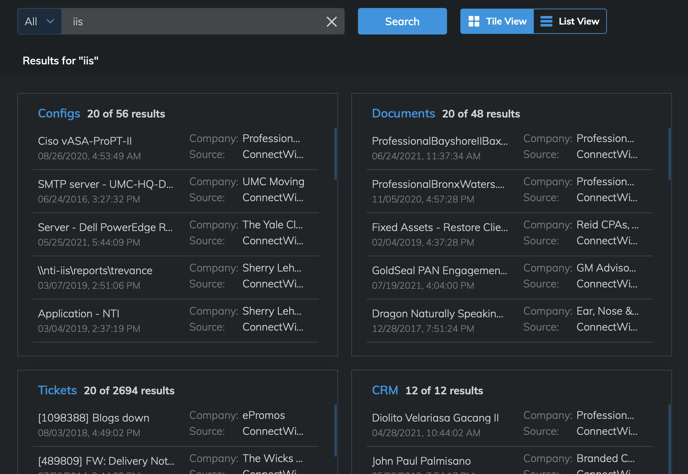 You can click on each of the hyperlinked document type headers and drill down into the list view of that document type as seen below.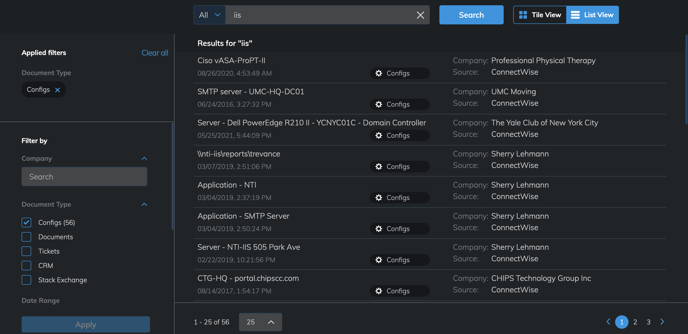 Types and Subtypes Classifier for ConnectWise Manage
Crushbank now offers the ability to auto classify your Types and Subtypes in CW Manage. Once setup for your organization, tickets in CW will be auto classified when the ticket is created and when the ticket is closed. You no longer have to worry about having your users make sure they classify each ticket.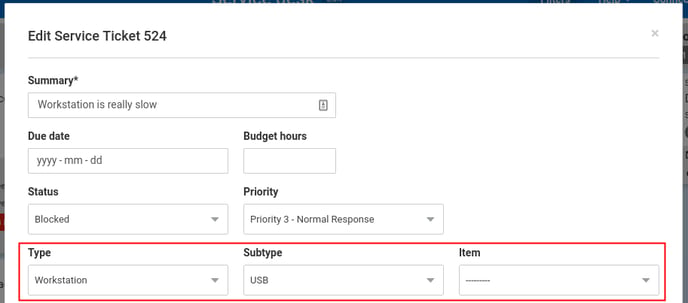 To learn more about this integration or to get your organization setup, please send an email to support@crushbank.com.
Filter Management in Admin Portal
Crushbank admins now have the ability to select which filters they want to show on the search results page. To change your filters, follow the steps below.
Click on Admin link on the top nav menu.
In your company settings on the lower right, you will see a filters section.
Check the filters that you want to have and also the main filter you want to use on the actual search page and then click Save.
Users will now only see the filters selected.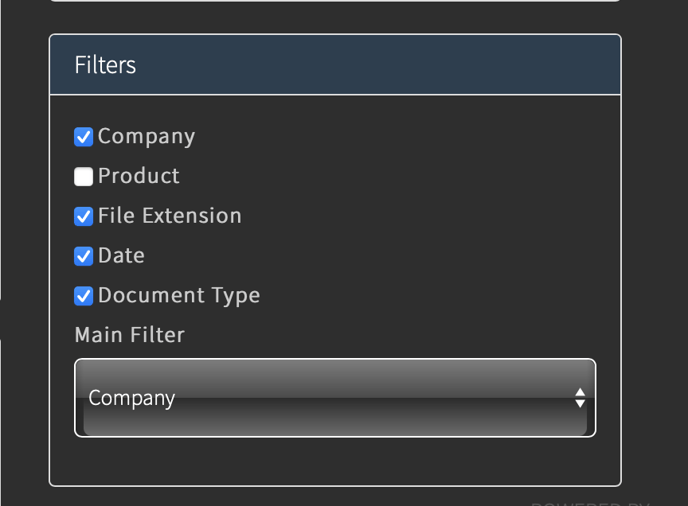 Better Formatting for Notes and Time Entries (ConnectWise)
Crushbank has improved the formatting for notes and time entries for ConnectWise tickets by preserving line breaks for a much cleaner look. See examples below.