Log into your ConnectWise instance
Go to System> Setup Tables
3. Search the table "Custom Menu Entry" and click on it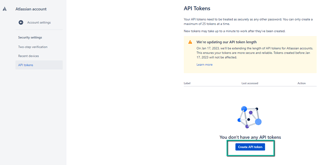 4. On the next page, click on "+" to create a new Menu Entry
5. Fill out the form. The image below shows an example:

6. Add CrushBank to Custom Menu Entry for each security role
System> Security Roles> Click on the Security Role you want to edit> System> Custom Menu Entry (Customize)> Click on Customize> Move CrushBank to Allow Access to these.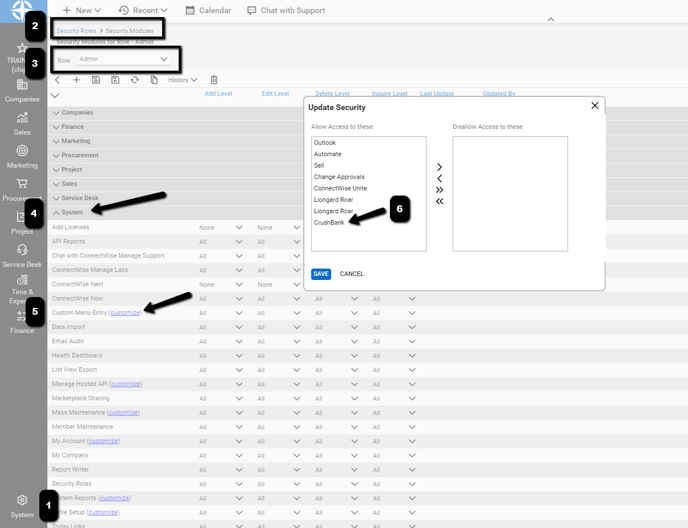 7. Go to the Menu Location selected and the new menu option should be shown there. In the example below: the menu location is Service Desk and the Menu Entry Caption is "CrushBank"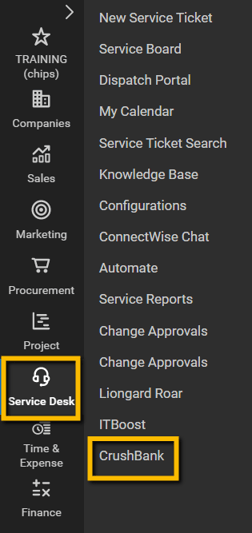 8. Final View in ConnectWise