Provides an overview of using Ask
After initially logging into CrushBank, you will be automatically redirected to the Ask module where you will be presented with a search box as seen in the screenshot below.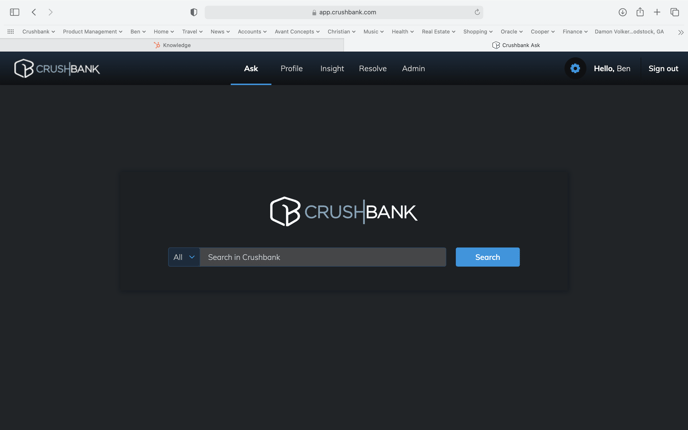 Simply enter the information that you are looking for and CrushBank will return a list of documents, configs, tickets, and CRM sorting by highest level of confidence.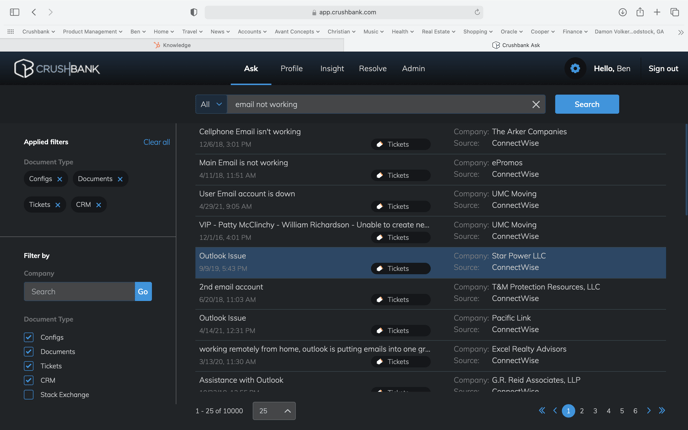 On the left side of the results page, you will see the following filters:
Company
Document Type
Browse through the list of results to see the contents as shown in the screenshot below. To see the original source, click the button along the top right labeled Go to original source. If the result provided the information you needed to resolve your issue, click the Yes button along the top right. If not, click the No button. Doing so will train the CrushBank AI system to provide more accurate results in the future.